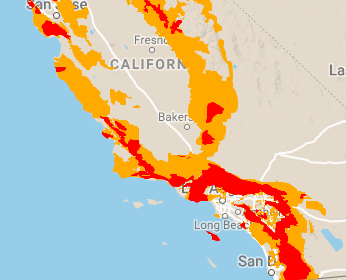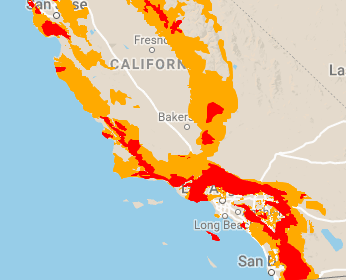 US utilities have traditionally been known for high reliability, but all that is changing. Fast.
With power lines causing some of the biggest fires in US history, utilities are learning to cope with the risk by simply switching power off to large areas when it gets windy. With wildfires consistently getting bigger and more frequent, that means grid power is already becoming less reliable. But what if you run a business or a city or hospital or even a school is supposed to be an emergency shelter for the community? This new variable will change your plans whether you like it or not.
Most organizations simply can't just send people home or work in the dark or without air conditioning. Building codes and safety regulations have a variety of requirements for occupant safety and comfort. During natural disasters schools, hospitals and other critical infrastructure is heavily relied upon to avoid serious calamity. So, what are your options?
You actually have several options, but they all have pros and cons:
Install diesel backup generators. That's good, except two problems. Diesel is a very dirty and smelly fossil fuel, and is often limited to emergencies only. For some districts, an intentional outage may not qualify. Also, if you have a serious emergency like a wildfire or earthquake, getting a refill of diesel fuel may be impossible for quite awhile after.
Install solar. Unfortunately, many customer are finding out that their solar was required to be installed with anti-islanding features and simply will not work when the grid is down. Those need to be retrofitted with new inverters and switches to enable "safe islanding". Unfortunately, solar only works during the day, so if an outage happens when it's cloudy or at night, you'll be out of luck.
Install wind. Small wind helps provide power for smaller loads or buildings, even when it's dark, but it's intermittent. Meaning it can go off suddenly and back on, but it often works at night when the sun doesn't.
Add battery storage. Batteries can provide backup power reliably. With time of use electric rates and demand charges, batteries make solar and wind much more economical, except the added first cost and safety. Most chemical batteries like lithium are pretty rare elements, toxic and hazardous. Historically, they have been relegated to small computer backup systems and mobile devices, but with demand ramping up exponentially, research and improvements in materials, capacity and manufacturing are pushing prices down really fast and safety up. But there are other storage solutions too.
Add thermal storage. Ice storage, as in frozen water, has been around for hundreds of years and is very economical for special applications where cooling or refrigeration is needed. Since most buildings have air conditioning and many in the food sector have large refrigerators and freezers, there's a lot of opportunities for ice storage. Perhaps the best part of ice storage is the storage medium itself. In many cases it's one of the most abundant and sustainable chemicals on earth – good ole' H2O.
Finally, there's the "do nothing" alternative and hope it doesn't affect you. Good luck with that. Since we live in a competitive world, others will solve the problem leaving you losing business or revenue you need to pay all those fixed costs and retirement checks. Again, that may work once or even twice, but with a prolonged outage or frequency of outages, you'll be out of business.
So, how do you decide what is best? It depends…
It depends on a lot of variables like your campus or building's design, the age of your systems, your operations, safety or risk factors, utility costs, future costs, location risks (e.g. likelihood of interruptions and outages), code requirements and more. Fortunately, 3fficient has done this analysis many times and knows how to help you decide on the best options for your business or organization. More importantly, we can help you avoid getting "analysis paralysis" or getting wrong inputs that cost you a lot.
For a free assessment of your buildings, Click here
For a free assessment of your infrastructure's resiliency and security, contact us >.
https://mlnys0lved5u.i.optimole.com/Xvn2Iq8-Aqw1BsX7/w:346/h:280/q:90/https://3fficient.com/wp-content/uploads/2018/09/image001.png
280
346
Doug Poffinbarger
https://3fficient.com/wp-content/uploads/2020/12/3fficientWeblogo2.png
Doug Poffinbarger
2018-09-10 22:24:39
2019-06-14 16:44:13
Grid (un)reliability