How to Opt out of PSPS outages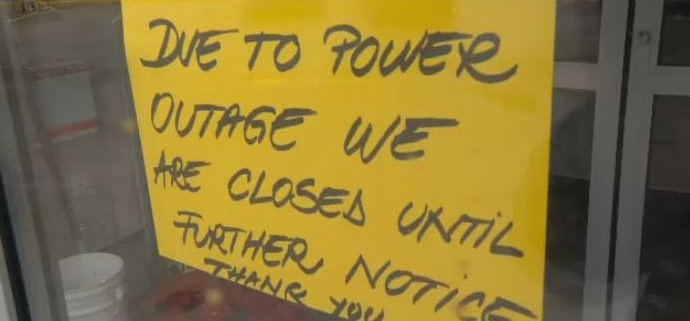 Utility outages are becoming widespread as the grid destabilizes. If Covid wasn't enough, Public Safety Power Shutoffs also known as PSPS events make it really difficult to operate a facility reliably.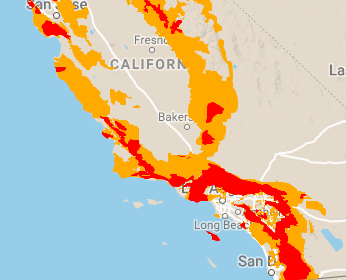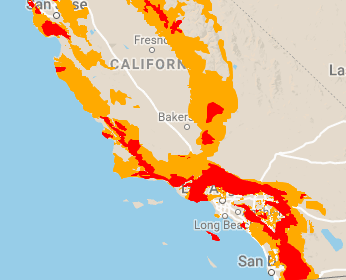 It wasn't long ago that power outages were pretty rare, but now they are so frequent and mandatory that utilities have mobile app's to let you know when they think more outages are coming and how long they will last.  That alone should tell you that the grid is not what it used to be and that you need to prepare for unreliable power.
So what about solar? Sure, it can take care of some of your energy consumption, just like efficiency measures. But, if the grid goes down, your solar will be down too. It requires grid power to operate and if you have a net metering installation (which most are), then your expensive solar array will go offline to protect back feeding the grid and killing workers who are trying to get the grid back online. Of course, when the sun goes down, you'll be back to relying on the grid as well. If the grid is down in the evening or night, you're out of luck. Nowadays, the grid is struggling and really expensive, in the evening after the big solar plants start going offline for the day.
What about batteries? They can work even when the grid is down. BUT, batteries will double or triple the price of solar and they still may not get you through the night or an extended outage. Then, there's the life span. Most batteries only last about ten years and increase fire risk on your building. Just ask a Nissan Leaf owner what that's like. And fire risk. We've all seen the intense infernos from Tesla vehicle fires. Chevy is now asking customers to park their Chevy Bolt EVs outside instead of the garage, to reduce fire risk (and GM's legal exposure). Will battery costs go to zero? Not anytime soon, else why make them in the first place?
So, what does that leave you? Some fringe technology like fuel cells? Nope. Too expensive.
How about backup generators? Sure, but most are diesel which is highly polluting and by law can only operate for short emergency periods. Even gasoline generators have limits: 1) they have max runtimes for pollution reasons and 2) you'll have to fill up the gas tank when it runs out. Not very resilient or sustainable, is it?
How about natural gas engines? Ding Ding Ding. Wait, what? What the heck is a clean tech company dedicated to making fossil fuels irrelevant doing recommending natural gas?
Yes, we are definitely making fossil fuels irrelevant. In fact, we've saved our customers over $1 Billion and reduced tons and tons of carbon emissions in the process. But, our frustration with natural gas and especially the other dirty fossil fuels is the pollution. GHG emissions to be specific. That said, natural gas is the cleanest of all fossil fuels and if filtered and scrubbed, can be near zero emissions. But, the cost of scrubbing those emissions has been prohibitive. Until now!
Our technology partners have been able to integrate a low cost super scrubber into a durable, ultra-reliable 240 kW natural gas engine, packaged beautifully into a single shipping container-sized system. A micro-grid in a box. This unit is now powering various manufacturers, recyclers, cold storage warehouses and others with reliable 24/7 prime power. That's right, a CLEAN, and QUIET mini-power plant in a box.
It's not glamorous or even expensive. It just works and fades quietly into the background so you can focus on what you do. Make widgets, provide comfortable work spaces, care for seniors or patients, store cold food, operate servers or crypto currency, whatever. We deliver clean, reliable power that is resilient and inexpensive. Usually 15% – 20% less than the utility power.
Best of all, it's super reliable, takes up very little space, connects up to your building in a jiffy and won't cost you a dime. If you lease a backup generator or are considering one, you can send it back or sell it and use the utility as a backup instead of paying extra to back them up.
So here it is. The LEPS 240 comes packaged in a single shipping container. We only need to hook it up to a low pressure natural gas line and plug it into your building or campus main electrical system.
Then, you'll have your very own micro-grid with reliable power when you need it. If 240kW is not enough, we can stack 'em and rack 'em till your power needs are fully satisfied. In fact, we can grow or shrink with your needs giving you more operational flexibility than you could ever imagine. Bottom line. We can make power cheaper and more reliably than your utility or CCA provider – guaranteed!
We don't need to take up your roof or build carports or get any special approvals. These engines are readily permitted in the most stringent jurisdiction on the planet, the SCAQMD in Southern California. So, what are you waiting for?
Contact us by "requesting a quote". Don't worry, there is no cost to you. In fact, your effort will be very minimal. You don't even have to involve your facility folks initially. The first due diligence is simply a financial analysis. We just review your utility meter data and we'll run a financial model comparing status quo against our micro-grid in a box. Then, if it looks good, we'll visit the site and come back with a firm proposal to accept power from us for a short 7 year term that can be extended indefinitely. That sure beats a 20 or 25 year solar PPA commitment doesn't it?
So what are you waiting for? Go ahead and click here to request your free assessment and see exactly how much we can save you in time, money and frustration!
https://mlnys0lved5u.i.optimole.com/Xvn2Iq8-HTqj_qVa/w:690/h:388/q:90/https://3fficient.com/wp-content/uploads/2021/07/outage-closure.jpeg
388
690
Doug Poffinbarger
https://3fficient.com/wp-content/uploads/2020/12/3fficientWeblogo2.png
Doug Poffinbarger
2021-07-22 18:29:21
2021-07-26 15:24:11
How to Opt out of PSPS outages