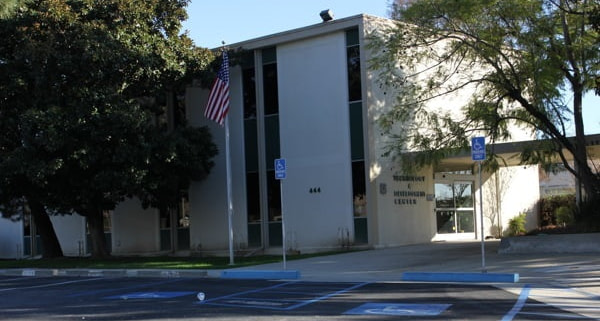 The US Forest Service was looking for ways to reduce energy use at their facilities. So in concert with their local mechanical contractor, 3FFICIENT was hired to audit energy use at their national Technology and Development Center.
Project Background:
The San Dimas Technology and Development Center is where the US Forest Service tests and develops their fire fighting technologies and best practices. The campus was originally constructed in the 1960's with several building and infrastructure modifications over the years. As a result, many of the building and comfort systems were outdated and believed to be inefficient. So it's no mistake that 3FFICIENT was chosen to audit this key facility and provide recommendations to make it more efficient and comfortable.
3FFICIENT's Role:
In partnership with the local construction manager and mechanical contractor, 3FFICIENT was asked to identify energy efficiency measures and quantify cost savings so that the Forest Service could prove an energy investment was economically feasible. 3FFICIENT performed a detailed energy efficiency audit, analyzed historical energy use, and completed detailed computer simulations to model building energy loads. Various HVAC retrofit scenarios were modeled for energy cost savings and lifecycle benefit to determine the optimal building and campus retrofit solutions. A thorough, professional-grade report was provided to the customer detailing the current benchmarks, equipment conditions, expected useful life and a comprehensive lifecycle pro forma.
Solution:
This project will involve retrofits and integration of building envelope, lighting, HVAC, automation & climate controls, solar electric and other efficiency and green building improvements. After reviewing 3FFICIENT's report, it has been determined that all energy savings performance contract task orders will be benchmarked and judged against 3FFICIENT's engineering and approach.
Notable Results:
Energy Savings: 25 kW; 376,320 kWh/yr; 6,106 Therms/yr
Emissions Savings: 398,112 lbs CO2 (GHG); 646 lbs NOx (smog); 708 lbs SO2 (acid rain)
Equivalent to planting 593 trees each year
Equivalent to not driving 407,385 miles in a car each year
Equivalent to powering 33 large homes with renewable energy