Founded in 1994, we've been doing great things for over 25 years.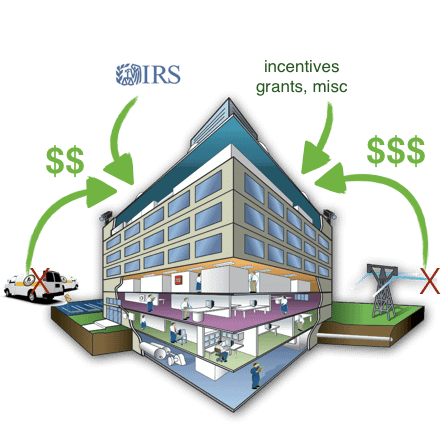 3fficient is an international award winning cost savings company. We work with building owners and their tenants to redirect various incentives, tax credits, energy, water and other cost savings back into their business, people and brand.  So far, we've saved our customers over $1 Billion and cut over a million tons of CO2 and other pollutants from the air we all share. We engineer savings.
We are a diverse team of integrators, building scientists, project managers, techies and finance experts. Our bundling of innovative clean technologies and incentives far exceed results from a status quo approach. We have helped hundreds of businesses and institutions become more efficient, productive and sustainable while significantly decarbonizing their footprint.  We engineer resilience.
We also work with industry.  In recent years, we have helped develop smart AI for buildings, fully wireless building controls that dramatically reduce the costs of automation and remodeling, invisible window insulation that is 300% better than plastic tints, passive insulation materials that flatten power demand while saving energy and smart urban furniture that makes schools safer and cities more resilient.  We engineer innovation.
We are excited about the future for our customers, our partners and our business as the world recognizes how essentially important and valuable efficiency and energy security truly is.
Trusted by leading brands